Concert Setlist online
Are you a musician in a band? Have you been trying to create Setlists for your next gigs? Does this feels also tiring for you if you dont have the right tool? If you need a great Setlist for your concerts, then the Concert Setlist is going to rock your world! It is super easy and simple to use, allowing you full flexibility over the choice of your Songs.
Just drag and drop the songs that you wish to join together and you will have the entire Setlist for your next concert. Save them at a setlist template, and you can turn to them, according to your needs and desires at a time. Of course, the whole process takes a few minutes to complete.
You can name each setlist exactly like you want to, facilitating your work even more. Concert Setlist is a great tool, which does not require any technical knowledge on your behalf. If you know your music, Concert Setlist is your Tool! You can then combine the songs through drag and drop for instant results.
---
How Does Concert Setlist Work?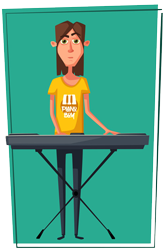 Who Can Use Concert Setlist?
Practically everyone! If you are a musician, then you have yourself a great tool to make things easier. You can now rest assured that you are going to keep everything neat and tidy on your computer. Your Setlist will be safely stored if you register. So you only need to focus on your inspiration and on your vibes!

All music enthusiasts will appreciate this setlist creator. It makes things super easy and fun, allowing Setlists to be stored under creative titles and playlists. You and have everything in place. No more messing around, it is time for some serious music!
Keep Things Simple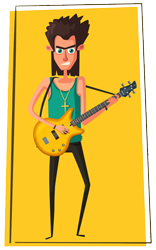 Music is supposed to be fun and relaxing. Why don't you stick to this motto? The tools you use should also be fun and relaxing. They should allow you to complete your work in half the time and minimize, if not eliminate, problems. Through the use of Concert Setlist, you do exactly this. You make the most of your music and organize your concerts, without worrying about leaving a mess.

Feel free to try out this amazing setlist creator, in order to see what your music can be. Do not just settle for any other Setlist template, when you can have the best! You will instantly feel the difference, and you will be able to create awesome music to add to your playlists for the optimal results at your next gigs!